Home
»
Elite Dealers Service

COMPANY HISTORY
25 Years of Professional Service : Elite Sales & Marketing was first started as Coast Automotive Group in 1986 by Jeff Franco and Ray Navarro in San Fernando Valley, California.
Experience that Counts: Represented over 150 dealers across California, Nevada, Arizona, and New Mexico.
Moving the Industry Forward: Mr. Franco served three terms as the President of the Arizona Collision Craftsman Association, and eight consecutive years as Board of Directors Member for the California Auto Body Association, Palm Springs, CA Chapter; and continues to be heavily involved in the promotion of original parts in the collision/repair industry to major insurance providers.
New Partnership for the Future: The untimely death of Mr. Navarro left Mr. Franco with a void to be filled. In 2010 the befriending of a young and hungry marketing and business professional was the beginning of a bright, aggressive future for the re-branded Elite Sales & Marketing Group.
Expertise Where it Counts: Elite professionals have a diverse background to maximize the sales and marketing potential of their clients
35 Years Sales Experience
In-house Marketing Department with over 15 Years of Automotive Experience
In-house Social Media Experts to Maximize Marketing Campaigns
In-house Graphic Design/Printing/Promotional Products
ELITE SALES & MARKETING SERVICE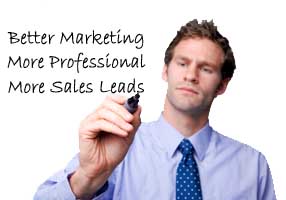 Outside Sales Representation
Parts, Service, & Collision Shop Marketing Campaigns
Customer Service Rating/Reporting ("CSI")
Daily/Weekly Sales Reporting
Online Directory and Business Profile
Networking Events
SERVICE BENEFITS

NO ANNUAL SALES CONTRACTS: Elite works on a month to month basis, eliminating any long term contracts.

Professional Sales Staff: ALL Elite sales representatives have over 10 years of working experience in the Automotive Parts & Service industry.

NO Sales Commissions: We have a pay plan which includes Elite Sales and Marketing commission program that pays our sales staff on how they perform for you!

NO Increase Representative Fees: When our sales team increases your business we NEVER increase our fees to you.

NO Sales Team Overhead: Elite Sales & Marketing supplies all or our sales professionals cell phones, laptop computers, fuel, insurance, and 401K programs. If we entertain any accounts, its on us. This eliminates any unforeseen expenses to you!

Experienced Marketing Team: The Elite service contract comes with a dedicated marketing team that manages, maintains, and creates new marketing programs on a monthly basis. Tracking, accountability and conversion ratios are what drive the success of the Elite Sales & Marketing Programs.

Customer Service Reporting: Monthly CSI Reports will be given to Parts Managers to help evaluate and improve customer service