Home
»
BOB HOWARD PDC - ACURA's Business Profile
BOB HOWARD PDC - ACURA
BOB HOWARD PDC - ACURA - Acura
Acura Wholesale Parts
BOB HOWARD PDC - ACURA
http://www.elite-dealers.com
Work
3501 N. Santa Fe Ave.
Oklahoma City
,
Oklahoma
73118
USA
Wholesale Acura Parts
Toll Free
Wholesale Direct
Fax
MORE ABOUT BOB HOWARD PDC - ACURA
BOB HOWARD PDC - ACURA provides Genuine Acura parts to repair and collision shops throughout the Oklahoma City, Oklahoma region. The knowledgeable friendly staff at BOB HOWARD PDC - ACURA our here to help with all your OEM replacement part needs. BOB HOWARD PDC - ACURA would like the opportunity to earn your body shop and repair center parts business. Call today to learn about our wholesale parts discounts, inventory, monthly promotions, and deliver services. Our wholesalers are here to provide friendly, knowledgeable, reliable service for all your Acura OEM replacement parts needs.
WHOLESALE TEAM

Bobby Williams
(405) 525-4442
bwilliams@bobhowardauto.com

Carl Benne
(405) 525-4461
cbenne@bobhowardauto.com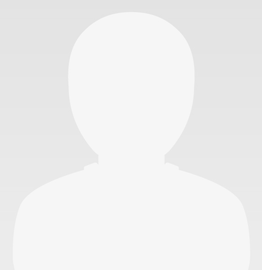 Dan Praxl
(315) 263-6985
dpraxl@bobhowardauto.com

Daniel Breger
(405) 525-4458
dbreger@bobhowardauto.com
Debi Stephens
(405) 525-4447
dstephens@bobhowardauto.com

Dennis Williams
(405) 525-4439
dwilliams2@bobhowardauto.com

Don Sweeney
(405) 816-0682
dsweeney@bobhowardauto.com

Donnie Ellis
(405) 525-4462
dellis@bobhowardauto.com

Jeff Clark
(405) 525-4455
jclark@bobhowardauto.com

Ken Yerby
(405) 525-4463
kyerby@bobhowardauto.com

Kenneth Burnett
(405) 525-4452
kburnett@bobhowardauto.com

Kenny Lockhart
(405) 525-4466
klockhart@bobhowardauto.com

Kevin Kint
(405) 570-4747
kkint@bobhowardauto.com

Kyle Anthony
(405) 525-4444
kanthony@bobhowardauto.com

Lance Carter
(405) 525-4431
lcarter@bobhowardauto.com
Mark Rivera
(405) 525-4457
mrivera@bobhowardauto.com

Mike Brown
(405) 525-4448
mbrown@bobhowardauto.com

Mike Burk
(405) 525-4468
mburk@bobhowardauto.com

Mike Miller
(405) 525-4423
mmiller@bobhowardauto.com

Mike Reyna
(405) 525-4476
mreyna@bobhowardauto.com

Quentin Dunn
(405) 525-4445
qdunn@bobhowardauto.com

Randy Akin
(405) 525-4438
rakin@bobhowardauto.com

Randy Genzer
(405) 525-4451
rgenzer@bobhowardauto.com

Richard Carter
(405) 525-4432
rcarter@bobhowardauto.com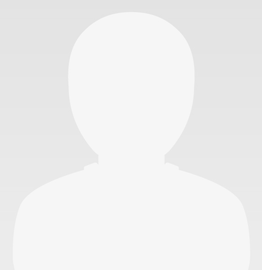 Rodney Schaffer
(055) 254-4446
rschaffer@bobhowardauto.com

Ron Macklin
(405) 525-4436
rmacklin@bobhowardauto.com

Scott Tipton
(405) 525-4427
stipton@bobhowardauto.com

Shirley Downen
(405) 525-4401
sdownen@bobhowardauto.com

Stephen Turner
(405) 525-4441
sturner@bobhowardauto.com

Terry Randall
(405) 525-4465
trandall@bobhowardauto.com

Todd Decker
(405) 525-4459
tdecker@bobhowardauto.com
LOCATE BOB HOWARD PDC - ACURA